In both the fashion and beauty industries, there is a growing trend of nail grooming that features blossoming whirly nail designs, powerful color touches, and abilities. We are continually astonished by the newest nail art styles and color schemes. To keep up with the ever evolving and developing fashion trends, one must always be fashionable and up to date. The 90s-inspired nail technique has introduced a brand-new art form and animation design to this market. Rhinestones and sparkles were surely a key drift in the year 2022. You may also wish to consider some of the classic trends in popularity like diamond variations, pewter French manicures, florals and soft toned nail colors.
The Swarovski nail trend from 2022 is one of the most alluring fashion trends. The dazzling and sparkling colors will elevate your experience and make getting that traditional manicure much cooler. Try this nude-based Swarovski nail art if you're looking for a color that will go with nearly anything right now.
Step 1 – Nail Prep
Ensure that your nails are clean thereafter clean hands with a sanitizer.
Cut, file and shape the natural nails with Glam Nail buffer.

Step 2 – Remove Cuticles & Buff
 Apply Glam cuticle remover and push back cuticles. Nip off excess dry cuticle
using Glam cuticle pusher. (It removes the dead skin and creates a smile line on
your cuticle).
 Using Glam Natural buffer remove the shine from the natural nails.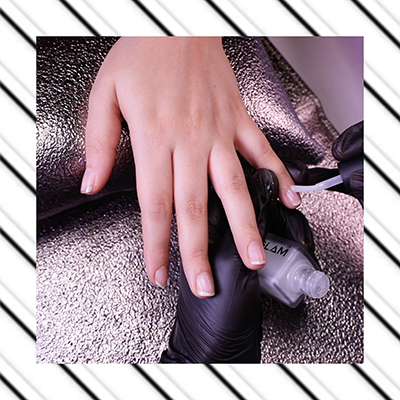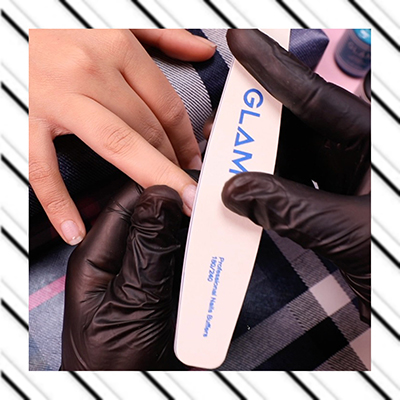 Step 3 – File, Shape & Prep
 Apply GLAM Dehydrator and GLAM Primer.
Then file and shape your nails.
Remove the shine of nails using GLAM smoothening buffer.

Step 4 – Apply The Base
Apply the Glam Base coat on the nail and let it dry completely.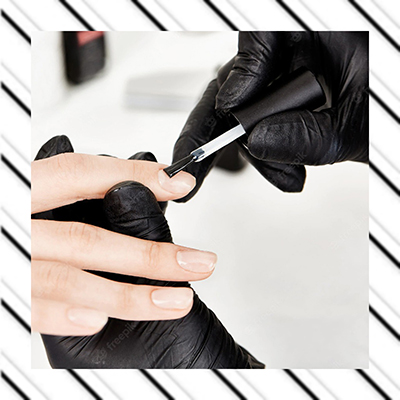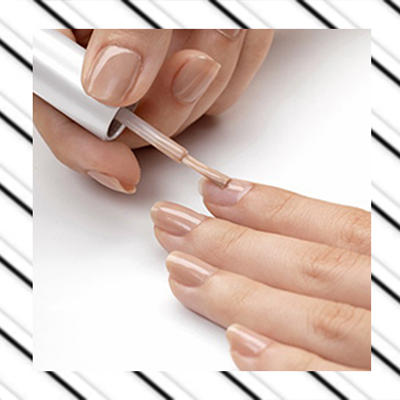 Step 5 – Paint Your Nails
Apply two coats of Nude polish that will be also as a base on the nails.
 Cure it under UV/LED lamp for 60 seconds.

Step 6 – Place The Swarovski
 Make sure your base color is totally dry before proceeding to this step.
On your nails, place the Glam Swarovski Stones in required shape.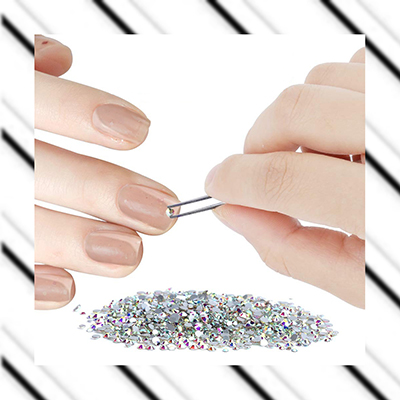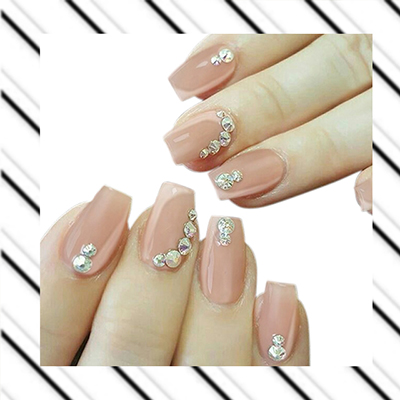 Step 7 – Seal Your Manicure
At the end seal the entire piece with Glam Top Coat.
 Apply GLAM 11 in 1 Nail Care Treatment and massage it gently around your
cuticle area to protect your nail health.